There are always ongoing projects within the port, making sure that we stay ahead when it comes to sustainability, service and accessability.
Program: Energy-optimised port cluster
Energy-optimised port cluster 2030 is a 10-year program with the main goal of the Gävle port cluster meeting the CO2 reduction and energy efficiency requirements at both national and county levels, which are in line with the Paris Agreement (the 1.5 degree objective). The program permeates Gävle Hamn AB's operations. The basic idea is that Port of Gävle, as the largest hub for freight in Central Sweden, will help lower barriers and act as an enabler. Many different stakeholders play a part in our common future and are responsible for different parts of that future, each making major investments to achieve a green transformation. In order to achieve this goal, cooperation must be established. The cluster operators at Port of Gävle are therefore invited to share initiatives and deliveries in a joint road map. Follow the link to see the shared and ongoing working documents that will support the major changes in how the port operators will work together.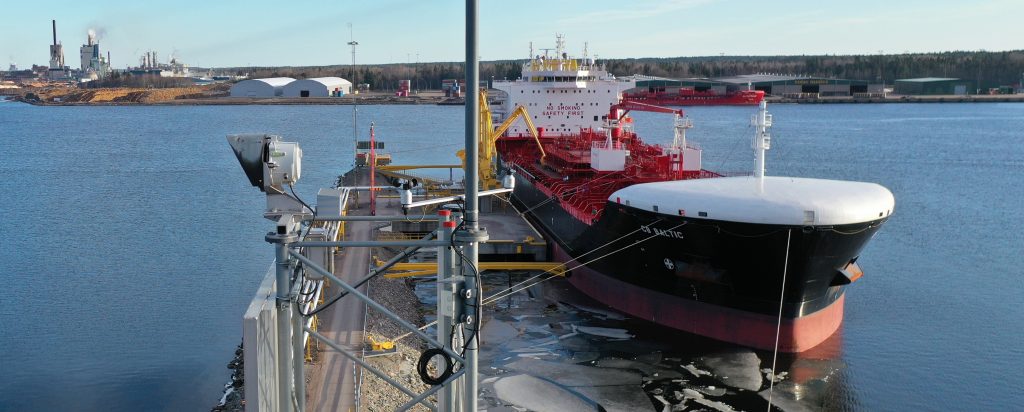 The Just-In-Time Gävle project is going on from 2020-2022 and aims to develop working methods and regulations for the port so that ships on their way to Gävle's energy quays can choose to travel at a reduced speed. This allows vessels to save on fuel consumption, which spares the environment from large amounts of CO2 being emitted. The project has the potential to be a game-changer in maritime transport and an important step toward a sustainable maritime transport system. In addition to major environmental savings, it will mean that all stakeholders will have greater foresight when planning for ship arrivals. Just-In-Time Gävle is a collaboration between Gävle Hamn AB, the shipping company Tärntank and the cargo owner Preem and is supported by the Swedish Energy Agency.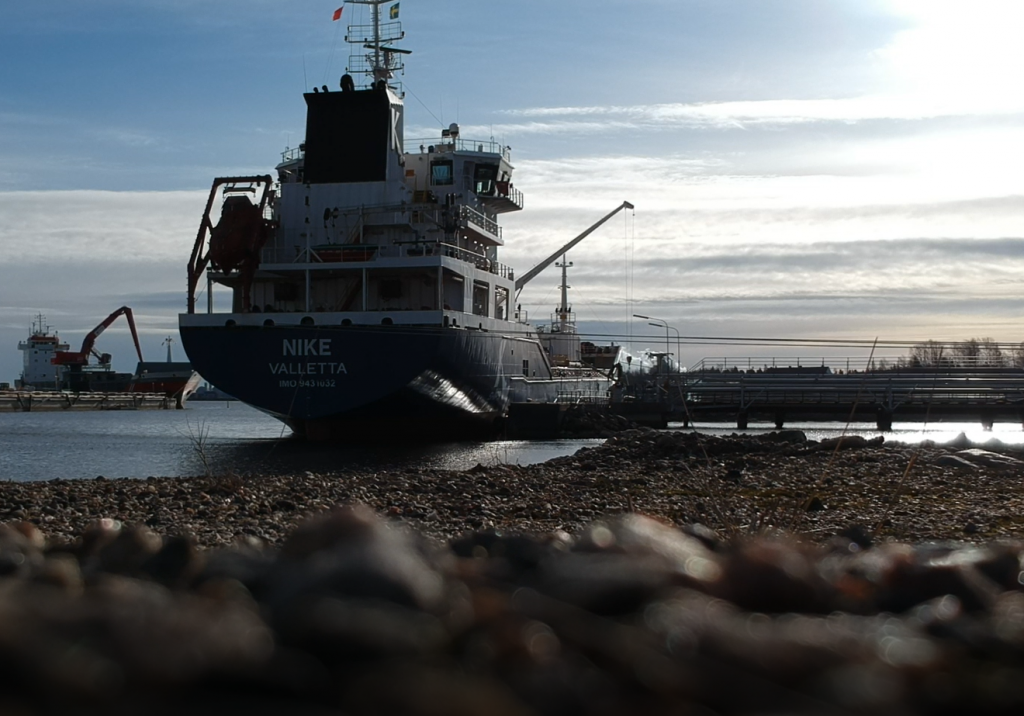 Project: Reconstruction of quay 1
Quay 1 is located in the south-west part of the port area and is Port of Gävle's smaller quay for liquid bulk. It handles vessels with a maximum depth of 8.8 metres and a length of 185 metres. Quay 1 was built in the 1930's and has since undergone several renovations and improvements to bring it up to standard. As the lifespan of the quay has reached its end, it has been decided to build a new quay for liquid bulk , just south of the existing quay. The quay will be upgraded with fire protection in accordance with ISGOTT, and goods will be handled more securely thanks to that the
quay will be equipped with marine loading arms. The size of the vessels will also be larger because the quay will be dimensioned for vessels with a dead weight (DWT) of 35,000. The project also includes preparations to provide on-shore electrical connections to charge the vessels. Detailed planning is under way until September, and then the quay will be stockpiled. The objective is to start the actual construction in March 2022 and the quay should be ready in April 2023.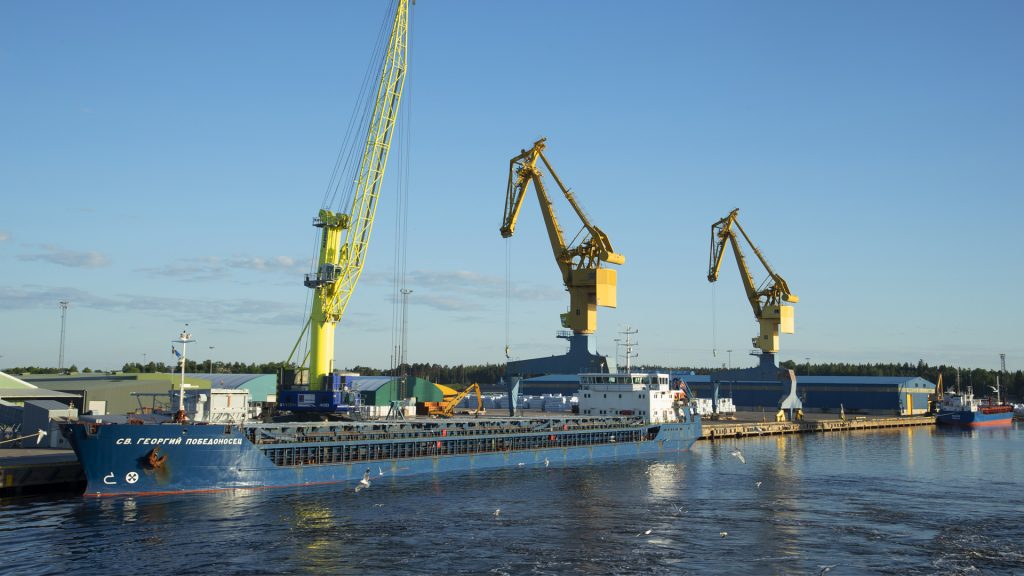 Project: Quay electricity
The harbour cranes in Port of Gävle are gradually being converted to be powered via electricity, through investments by the terminal operator in conjunction with Gävle Hamn AB ensuring access to electricity at the port's quays.  In parallel, the quays of the port are being prepared to be able to supply the vessels with onshore electricity. This is being done by creating ducts in the quays and planning for a future electricity supply with all major new constructions or renovations. In 2020-2021, an in-depth feasibility study was carried out on the possibilities of providing electrical chargers for ships at the Energy Port within a few years.