Strategically located just north of Stockholm and right next to the industrial Central Sweden region,
Port of Gävle is a natural east coast hub for import and export.
Port of Gävle - The Hub of the East Coast
Port of Gävle – the largest logistics hub in Central Sweden, is situated only two hours from Stockholm, with comparatively little traffic or congestion. At Port of Gävle exports from the region's steel, wood and paper industries on their way around the globe, meet input goods for industry, fuel, consumer goods and project loads that will be distributed throughout the country.
Large vessels can efficiently arrive at the port for quick unloading and loading at the container terminal, bulk terminal, combi terminal, and energy port. From here, the goods will reach their destination by electrified railway or road. Port of Gävle has large storage areas near the quays  as well as a logistics park that is ready with space for stocking and storing goods. Welcome to the logistics hub of Central Sweden.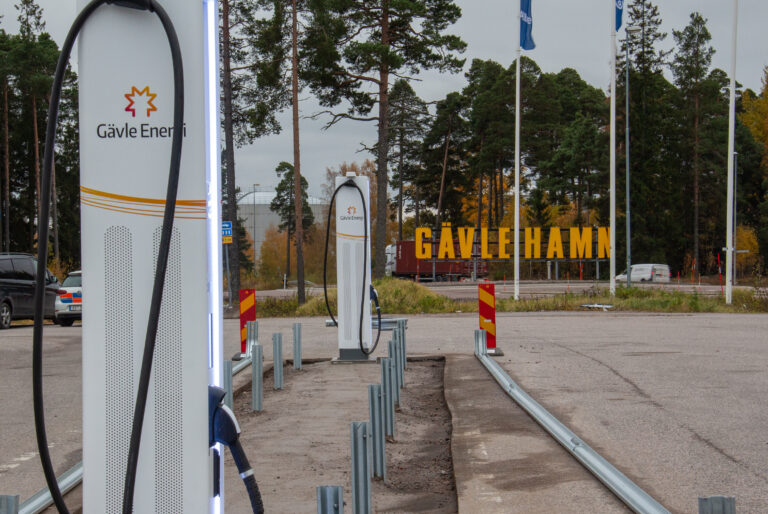 With the aim of reducing CO2 emissions, Port of Gävle together with Gävle Energi has completed six brand new charging stations for electric trucks directly adjacent to the main gate. Up to 500 vehicles enter the Port of Gävle every day, most of them powered by fossil fuels. With this
Port programs and projects